DIGITAL IMAGING AND ILLUSTRATION
Design | Typography | Drawing
Photo by Hannah May
Courses:
2D Design, Digital Imaging
Tools:
Mastery of Adobe Suite, classical drawing tools.
Applications:
Character design, environment design, text design, marketing and advertising.
Poster series, in order top to bottom: A poster for a movie about my family, a poster for the movie adaptation of Toni Morrison's book
Beloved.
Propoganda series: Posters urging people to vote against Downloadable Consciousness in a hypothetical future.
Character design: Bee and dinosaur.
Made for client, from top to bottom: Book cover (digital), poster (digital), Caeleb Dressel portrait (acrylic on canvas)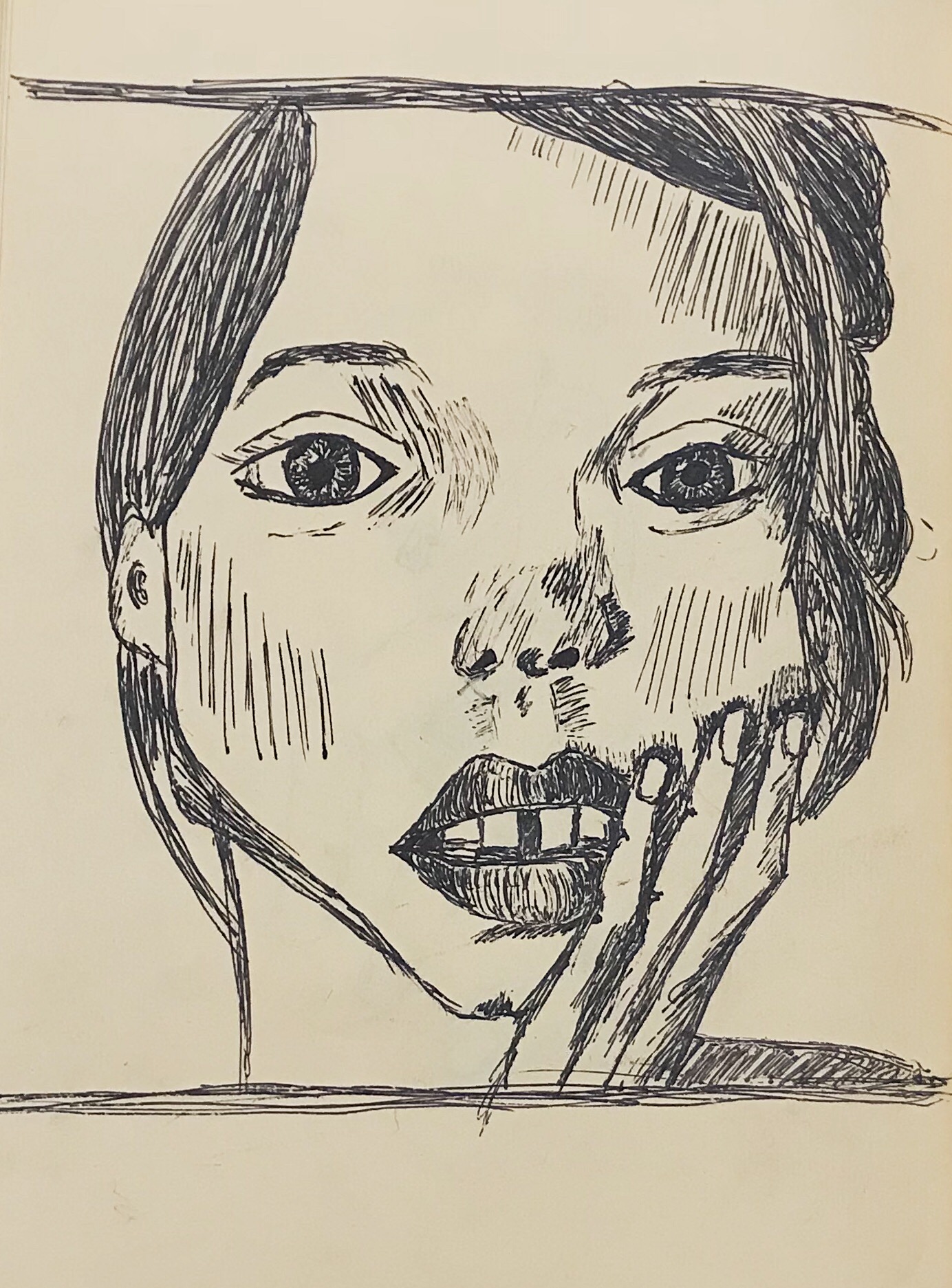 Pen sketches: Micron pens on paper
︎︎︎